Home Inspection Education
Home Inspection Boot Camp
ATTENTION LOUISIANA STUDENTS
Louisiana law requires that candidates applying for their Home Inspection license complete 90 hours of classroom education and a minimum of 30 hours of (platform) infield training and a minimum of 10 live home inspections.
House Call, the largest Home Inspection company in the state, is proud to offer this required training to new inspectors!
Why Settle For Less, Get Trained by the Best !
House Call Training Institute
---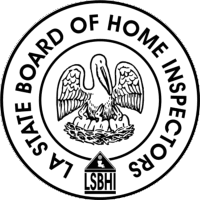 APPROVED
by the Louisiana State Board of Home Inspectors
House Call Training Institute
In-Field Training Education Provider
Sign up today for the most comprehensive in-field training program allowed by law!
This training program is open to all home inspectors and students.
Sign Up
---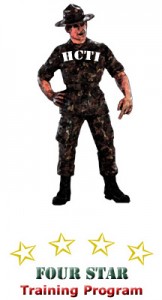 Home Inspection Boot Camp training will be based out of the House Call corporate office in Harahan, LA.
Intense hands-on training will be provided in the following areas:
Structure
Roofing
AC / Heat Pumps
Gas / Oil Furnices
Boilersch
Plumbing
Wall / Floor Heating
Interiors / Exteriors
Chimneys / Wood Heating
Insulation
Electrical
Communication / Professional Practice
In-field training will be provided as follows:
Platform Training

(30 total hours) $1199
Platform training will occur on three consecutive 10 hour days (7am – 5pm), will consist of training in all relevant areas, and will include hands-on experience. This is an intensive training class! You will be required to spend time in a hot attic area as well as climb a ladder to access a roof. These activities will be required. No excuses!


Live Inspections

(10 total inspections) $50 / hour
Live inspection consists of accompanying licensed Home Inspectors on actual inspections. They will be scheduled on an as-need basis.
All training will be in accordance to Louisiana Law by approved in-field trainer
Joseph Cook
LHI# 10206
JCook@HouseCallUSA.net
504-888-7378
Ask about our discount program for graduates of any of our training classes!