Ian Rogers - Home Inspector/Owner - Greater Gallatin Valley, Montana
Montana Licensed Home Inspector (Lic. #22080421)

Ian Rogers is uniquely qualified for professional home inspection services. With 4 years in the Marine Corps running nuclear site inspections, followed by 4 years as a Field Engineer for the oil industry, Ian has the experience needed to provide quality and professional services. Ian has completed course work and field work training for home inspections, passing the National Home Inspector Examination. Additionally, he is a certified inspector through InterNACHI for Montana state (#22080421) and graduated from the House Call Training Institute going above and beyond Montana state requirements for the Montana state Home Inspector License. Ian is honored to provide quality home inspection services to the greater Gallatin Valley area of Montana and looks forward to assisting you with your home inspection needs in a timely and professional manner.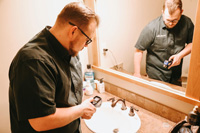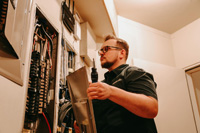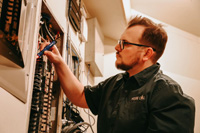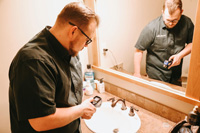 (Due at Inspection)
Prices based upon Total Square Footage, including any walkable basement areas, and are subject to change.
Up to 1000 Square Feet ... $375
1001 - 2000 Square Feet ... $400
2001 - 3000 Square Feet ... $455
3001 - 4000 Square Feet ... $545
4001 - 5000 Square Feet ... $675
5001 - 6000 Square Feet ... $765
LINK TO INSPECTION REPORT AVAILABLE SAME DAY!
ALL OUR INSPECTORS ARE LICENSED A ND INSURED
Additional pricing for Multi-Unit, Additional AC, Older Homes 50+ and 100+, and Commercial.
Additional $50 for homes over 50 years in age.
Over 50 miles $75.00 flat rate fee.