Roland McCormick - Home Inspection, Lake Charles, Owner / Operator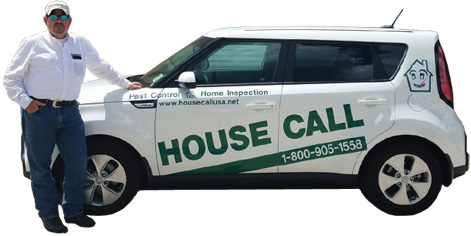 Lake Charles, LA
1-800-905-1558
Louisiana Licensed Home Inspector (#10941)
Roland McCormick
Roland McCormick was born in Odessa Texas.  At the age of 18 he joined the US Army.  During a 24 year career he served as an electrician, missile system crewmember, and a helicopter mechanic.  These highly technical fields required detailed inspections and critical maintenance procedures and he is now bringing that same precision to the inspection of your new home.
Over the span of his 24 year service, Roland lived in areas spanning from Honolulu, Hawaii to Savannah, Georgia.  The people and culture of the Central and South Louisiana area led him to call Deridder home after he retired from Fort Polk.
Roland received his classroom training as a Home inspector from the Desk Top Training Center and his in field training was given by one of the most sought after home inspectors in South Louisiana Mr. Joe Cook. His aggressive and valuable training will prove to be the difference in his home inspection quality and his attention to detail will prove to be the difference in the health of your home.
After completion of all training passing his National Home Inspector Examination and additional in-field training, He was licensed from the Louisiana Board of Home Inspectors to conduct inspection in the state of Louisiana. LSBHI #10941