Elmer Morrow (Peewee) – Home Inspection, Alexandria, DeRidder, Owner / Operator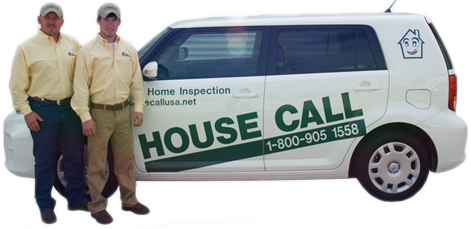 Alexandria, DeRidder, LA
337-348-6421

emorrow@housecallusa.net
Louisiana Licensed Home Inspector (#10817)
Pee Wee Morrow 20 years of protecting your freedom and now he wants to protect the health of your Home.
Peewee Morrow was born in California and raised in Oklahoma, at the age of 18 he joined the US Army where he has served proudly for 20 years. As an Infantryman and Bradley Fighting Vehicle Master Gunner attention to detail was the corner stone of his success and it is with the same attention to detail in which he will inspect the most valued purchase of your lifetime, a new home.
Peewee spent 10 years of his carrier at Ft Polk and that is where he met his wife of 23 years. Loving the area and what the community stands for, he decided to call the DeRidder Ft Polk area home. Peewee has also been a realtor in the Greater Ft Polk area for over 5 years, it was his love of real estate and the area that led him to the Home Inspection Business.
Peewee received his classroom training as a Home inspector from the Desk Top Training Center and his in-field training was given by one of the most sought-after home inspectors in South Louisiana Mr. Joe Cook. His aggressive and valuable training will prove to be the difference in his home inspection quality and his attention to detail will prove to be the difference in the health of your home.
After completion of all training passing his National Home Inspector Examination and additional in-field training, He was licensed from the Louisiana Board of Home Inspectors to conduct inspection in the state of Louisiana.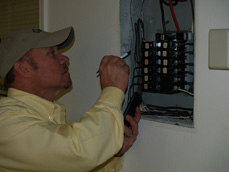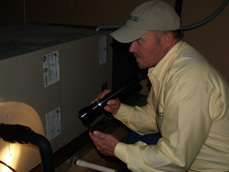 (Due at Inspection)
Prices based upon Total Square Footage and subject to change.
Up to 1000 Square Feet … $295
1001 – 1500 Square Feet … $305
1501 – 2000 Square Feet … $315
2001 – 2500 Square Feet … $325
2501 – 3000 Square Feet … $335
3001 – 4000 Square Feet … $395
4001 – 5000 Square Feet … $465
Hardcover Binder Report … FREE
Termite Certificate … FREE
Computerized Level Survey … FREE
Additional charges apply for raised or older homes, multiple unit properties, & HVAC units.
Please call our office to verify pricing.