Dustin Landry - Home Inspection, South Baton Rouge - Owner / Operator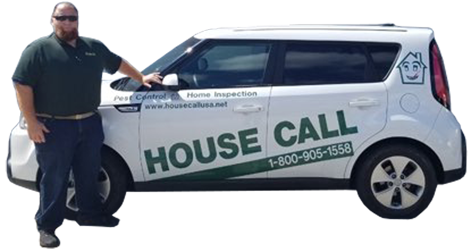 Louisiana Licensed Home Inspector (Lic. #10876)
Louisiana Pest Conrol Technician (Lic. #152317)
Dustin has been in the Real Estate industry since 1999. He was raised in Ascension Parish and attended Catholic High School in Baton Rouge followed by Louisiana State University earning a bachelor's degree in Psychology. He is a 2014 graduate of the House Call Training Institute and is a licensed home inspector as well as a certified termite inspector in Louisiana and a member of the International Association of Home Inspectors (NACHI). Dustin has successfully performed hundreds of home and termite inspections. As a licensed Realtor, he understands what agents and clients expect and deserve during the home inspection process. Prior to becoming a home inspector Dustin was an instructor and assisted contractors and plumbers on how to prepare for and obtain their Louisiana State Licenses. Dustin background brings a wealth of knowledge to the home inspection experience. Dustin is here to help take the headache out of home inspections.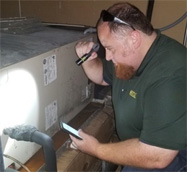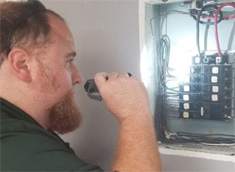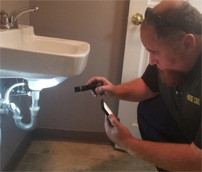 (Due at Inspection)
Prices based upon Total Square Footage, including any walkable basement areas, and are subject to change.
Up to 1000 Square Feet ... $335
1001 - 1500 Square Feet ... $345
1501 - 2000 Square Feet ... $365
2001 - 2500 Square Feet ... $385
2501 - 3000 Square Feet ... $425
3001 - 3500 Square Feet ... $475
3501 - 4000 Square Feet ... $515
4001 - 5000 Square Feet ... $615
5001 - 6000 Square Feet ... $715
Termite Certificate ... FREE
Additional charges apply for raised or older homes, multiple unit properties, & multiple HVAC units. Please call our office to verify pricing.