Robert (Bobby) Foreman and Elmer Morrow (Peewee) – Home Inspection, Columbus, Georgia, Owner / Operator
Robert (Bobby) Foreman
Robert Foreman was born and raised in Reading, Pennsylvania. He joined the US Army at 22, where he served as an infantryman. As an infantryman, he acquired the skills needed to be successful.
Robert received his classroom training from the American Home Inspection Academy, and his field training was given by one of the most sought-after home inspectors in Louisiana, Mr. Joe Cook.
Robert started his career in Ft. Moore – formerly known as Ft. Benning, and later stationed at Ft. Campbell KY. He is excited to return to Ft. Moore to pursue his new career as your home inspector. He looks forward to helping fellow soldiers and their families in the process of finding their new home. Prior to becoming the franchise owner of House Call Columbus, he conducted numerous inspections with successful franchises. He is ready to give you the information you need for your home buying process.
Elmer Morrow (Peewee) – 20 years of protecting your freedom and now he wants to protect the health of your Home.
Peewee Morrow was born in California and raised in Oklahoma, at the age of 18 he joined the US Army where he has served proudly for 20 years. As an Infantryman and Bradley Fighting Vehicle Master Gunner attention to detail was the corner stone of his success and it is with the same attention to detail in which he will inspect the most valued purchase of your lifetime, a new home.
Peewee spent 10 years of his carrier at Ft Polk and that is where he met his wife of 23 years. Loving the area and what the community stands for, he decided to call the DeRidder Ft Polk area home. Peewee has also been a realtor in the Greater Ft Polk area for over 5 years, it was his love of real estate and the area that led him to the Home Inspection Business.
Peewee received his classroom training as a Home inspector from the Desk Top Training Center and his in field training was given by one of the most sought after home inspectors in South Louisiana Mr. Joe Cook. His aggressive and valuable training will prove to be the difference in his home inspection quality and his attention to detail will prove to be the difference in the health of your home.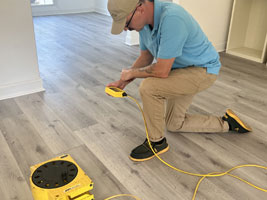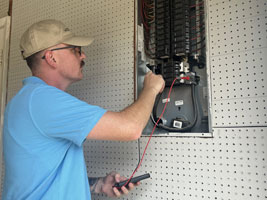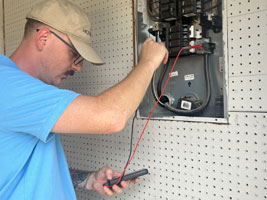 (Due at Inspection)
Prices based upon Total Square Footage and subject to change.
0 – 1200 Square Feet … $325
1201 – 1500 Square Feet … $335
1501 – 2000 Square Feet … $345
2001 – 2500 Square Feet … $365
2501 – 3000 Square Feet … $395
3001 – 4000 Square Feet … $425
4001 – 5000 Square Feet … $485
5001 – 6000 Square Feet … $545
Raised Home … $40
Additional pricing for Multi-Unit, Additional A/C, Older Homes 50+ and 100+, and Commercial
REPORTS ARE PRODUCED ON SITE!
ALL OUR INSPECTORS ARE CERTIFIED AND INSURED.
SCHEDULE YOUR HOME INSPECTION TODAY!
610-823-5801